MSPs to monitor BBC Scotland's output and quality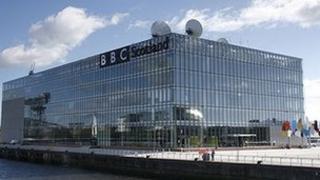 MSPs have questioned the ability of BBC Scotland to cover major events such as the referendum and the Commonwealth Games in the light of job cuts.
Members of Holyrood's education and culture committee said they were "far from reassured" over the issue.
Following evidence sessions to the committee, it wants to monitor the BBC's performance every six months.
The BBC said it was "totally committed" to providing comprehensive coverage of the events.
The Commonwealth Games will take place next year, along with the referendum on Scottish independence which will be held on 18 September 2014.
Monitor output
In a report, MSPs on the committee said they heard conflicting evidence from unions and BBC management as to whether the corporation was ready to deliver the "comprehensive, authoritative" coverage which had been promised.
MSPs make plain they are not prepared to accept management assurances without further checks and plan to monitor the BBC's performance at six-monthly intervals.
They said this reflected their concern over the impact of job cuts. BBC Scotland has said it must find "savings" of £16.1m by the end of 2016-17, equating to a cut of 100-120 posts.
"There is nothing we can do to substantiate claims by either party other than to continue to monitor effects on programming output and quality," the committee report stated.
A BBC spokesman said: "The BBC is totally committed to covering both the Commonwealth Games and the independence referendum as part of our overall coverage.
"For the Commonwealth Games, we have said we will build on the BBC's successful coverage of the Olympics and will provide 15 separate streams beamed from 17 locations around Scotland, utilising all the expertise and experience gained last year.
"For the referendum, we are already bringing comprehensive impartial coverage to audiences in Scotland, the UK and the rest of the world, and that will continue as we head towards voting day next year."