Scottish independence referendum: Making the changes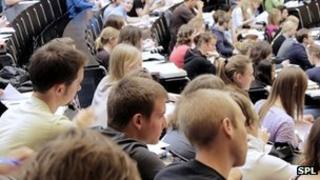 More anent the referendum debate. Not, this time, the debate about substance - which is now motoring eagerly - but the debate about the arrangements for the plebiscite itself.
That has, understandably, been overshadowed, for two reasons. One, the citizenry and certainly the commentariat are anxious to get on with the arguments about independence.
Two, much of the contention in the referendum rules has already been addressed, largely through the thoughtful guidance of the Electoral Commission.
Still, it is important to get the regulations right. To which end, a Holyrood committee under the stewardship of former minister Bruce Crawford has been labouring mightily.
We have now received their thoughts on the franchise for the referendum. They agree, by majority, that convicted prisoners should be excluded from voting. They urge "effective joint working" with the Ministry of Defence to ensure that qualifying service personnel can vote.
And, broadly, they endorse the Scottish Government's plans which involve, for the most part, using the same electorate as for local elections, Holyrood - and the devolution referendum in 1997.
Older electors
For the most part. The big change is the plan to establish a separate and discreet register which would allow those aged 16 and 17 to vote in the referendum.
Again by a majority, the committee has backed that notion, declaring themselves "generally content" with the plan to protect young identities through that distinct register.
But how about the electoral impact of such a change? Might it make a real difference in the referendum? The esteemed psephologist, John Curtice, reckons not.
Firstly, he notes that the totality of 16 and 17-year-old voters - some 120,000 - is relatively insignificant alongside the millions of older electors.
Secondly, the indications are that youngsters are less likely to turn out. Thirdly, he notes that it is difficult to produce precise evidence which confirms that the young teens are particularly swayed, despite expectations in some quarters that they would be intuitively pro-independence.
John's take is this. Assume that turnout among the new voters matches that elsewhere in the electorate.
Assume further that 60% of young teens vote Yes. Even then, the Yes camp would still require at least 49.7% of the remainder of the population to offer support for their proposition to carry the day.
These, of course, were not matters for Bruce Crawford's committee. They have simply concluded that it is right for young teens to be given a say in the future of Scotland.
The Franchise Bill now faces further line by line scrutiny. But the referendum committee will now also begin work on the big Bill, the main legislation setting out full detailed plans for the ballot itself.