Thatcher legacy debate rescheduled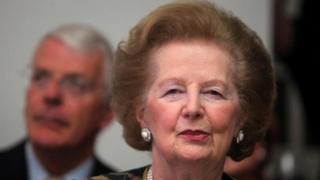 And so MSPs have decided that they will debate the legacy of Margaret Thatcher - but not tomorrow. Not on the day of her funeral.
The Greens and the independent MSPs, together, have the numbers to form a collective group at Holyrood. That entitles them, from time to time, to name the topic for debate on particular days.
It so fell that their next scheduled day was to be Wednesday. They duly opted to debate the issue of the legacy of Baroness Thatcher.
Cue an angry response. Other party business managers objected to the fact that the proposed debate would have taken place on the day of the former Prime Minister's funeral. Not, it should be noted, to the fact of holding a debate on Thatcherism.
The other parties all made those points, strenuously, at the scheduled meeting of the business bureau which agrees the topics for debate at Holyrood.
Under this pressure, the Green-Independent group agreed to back down. They agreed to a proposal to shift the Thatcher debate to Thursday - while moving Thursday's business, a debate on public procurement, to Wednesday.
At Holyrood, some detect the influence of Presiding Officer Tricia Marwick, who chairs the business bureau.
She has no powers to order change - but she can certainly cajole. She can persuade. It is believed she did just that, alert to the reputation of the Scottish Parliament more generally.