Scottish Lib Dem conference: Delegates reject 'secret courts' plan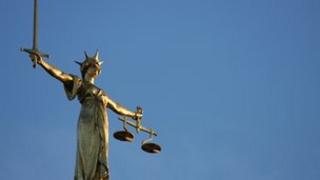 Lib Dem Party activists in Scotland have rejected supporting so-called secret courts legislation.
Delegates attending the first day of their spring conference said the provision of the Justice and Security Bill went against their core values.
The vote in Dundee comes one week after the plan was condemned by the UK party meeting in Brighton.
The move would see some civil proceedings held in private for fear of damaging national security.
MPs have backed the proposals, despite some Lib Dems and Tories rebelling.
Ministers argue millions of pounds are wasted settling civil claims which the government is prevented from challenging successfully because that would involve revealing secret intelligence in open court.
Leading calls against the legislation, party activist Caron Lindsay said justice must be seen to be done in an open court.
She told the conference: "I never thought I'd see the day when this fundamental basis of fairness is interfered with.
"This legislation should never have seen the light of day, and certainly never with the Liberal Democrats' name on it."
The vote called for the party to commit to repealing the act in its next general election manifesto.
Only one of the party's 11 MPs in Scotland rebelled at the bill's third reading in the Commons earlier this month. It was opposed by four party MPs across the UK.
Despite the clear opposition, there was no repeat of members announcing their resignation, as happened at the spring conference in Brighton.
Among the few people voting against the motion was Jim Wallace, who is Advocate General for Scotland and a former Scottish Lib Dem leader.