Audience plea for TV debate programme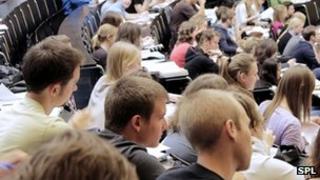 The BBC's Newsnight Scotland programme is appealing for 16 and 17-year-olds to join its audience for a debate on the issues that are important to them.
The programme will explore what young people think about the 2014 Scottish independence referendum and whether the voting age should be lowered for the poll.
It will also discuss other topics including job prospects for school leavers and the future funding for universities and colleges.
The special debate will take place on Monday, 18 March, at BBC Scotland's Glasgow headquarters and participants will need to be available from 17:45 to 20:30.
If you would like to be a member of the audience, fill in the form below.
Guidelines require the BBC to have a representative audience for this event. To help us do this, we will ask all members of the audience whether they are associated with a political party or if they already have a view on the referendum on independence.