MSPs urge crime victims to have their say on compensation fund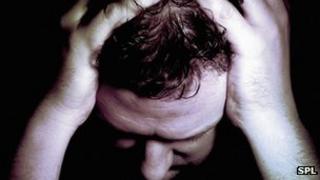 The public is being asked to comment on Scottish government plans to make criminals pay to support their victims.
Members of two Holyrood committees want to hear what people think of the Victims and Witnesses (Scotland) Bill.
The bill could allow vulnerable witnesses to give evidence behind a screen or by CCTV.
It also proposes the creation of a National Confidential Forum (NCF) for adults who were placed in institutional care as children to report abuse.
The bill, published earlier this month, has promised to put the interests of victims, and those who appear to be victims, at the heart of the justice system.
Justice committee convener Christine Grahame said: "It is vital this bill improves the rights and support for victims and witnesses as they pass through the criminal justice system.
"We are interested in hearing from those who have been directly affected by crime.
"Should offenders contribute to the cost of supporting victims? Should vulnerable witnesses have an automatic right to give their evidence behind a screen or by CCTV?
"And, more generally, does the bill do enough to balance the rights of victims with those of offenders?"
The health and sport committee will examine the NCF, which has been described as "a confidential, non-judgmental and supportive setting" to recount experiences of care.
Convener Duncan McNeil said: "These proposals seem particularly timely and it is vital that a forum is provided for adults who were placed in care to recount their experiences in a confidential setting.
"However, given the importance of this issue to those that have been in care, it's imperative that we get the detail of this proposal right."