Holyrood presiding officer to have gallbladder operation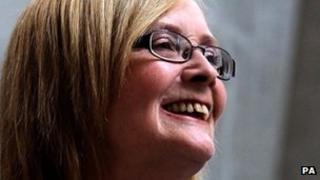 The Scottish Parliament's presiding officer, Tricia Marwick, is having an operation to remove her gallbladder in the new year.
She is expected to take two weeks off to recuperate after having the procedure in early January.
Ms Marwick's deputies, John Scott and Elaine Smith, will undertake her duties, which include chairing events like first minister's questions.
Gallstones are common, but only 30% of cases have symptoms and complications.
They can cause severe pain, inflammation and infection and jaundice.
Surgical removal of the gallbladder is one of the most common operations performed by the NHS, with more than 60,000 procedures performed each year.