Scottish Independence: SNP say Scotland would be rich small nation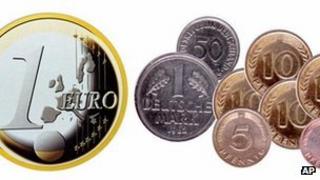 The SNP has released figures which it says show an independent Scotland could be one of the richest in the EU.
The nationalists said that the latest GDP per capita table released by the Eurostat organisation shows Scotland as the fifth-richest state in Europe.
They also claimed that the United Kingdom would be in 11th place out of 28 EU members.
Supporters of the union have cast doubt on the SNP's interpretation of the Eurostat figures.
The information was obtained through a parliamentary question asked by the SNP MSP Kenneth Gibson.
Mr Gibson said: "These official figures yet again show the wealth of Scotland and demolish the credibility of the anti-independence attempts to talk down Scotland's economy and ability to make decisions for itself.
"The example of other successful small independent European nations is an overwhelming vote of confidence in the economic case for an independent Scotland."
The figures indicate that two of the top five countries have populations smaller than Scotland.
'Recycled figures'
The claims from the SNP have been dismissed by Ken Macintosh MSP, Labour's spokesman on finance.
Mr Macintosh said: "These recycled figures are treated with huge scepticism by most economists.
"A few weeks ago, the SNP were widely criticised for claiming similar figures were from the OECD when in fact they were written by the SNP press office.
"The nationalists keep telling us they want Scotland to be like another country. It used to be Iceland and Ireland; now it is Luxembourg and Austria, but they can't even tell us what currency an independent Scotland would use.
"The real lesson from the global financial crisis is not that large countries are immune from economic storms - but that they can weather them better."