Number of disqualified directors in Scotland 'up sharply'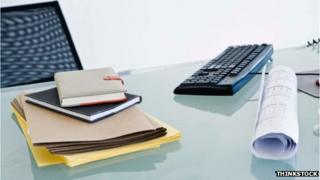 The number of disqualified company directors in Scotland rose sharply last year, according to research by legal firm Pinsent Masons.
Disqualifications jumped by 47% to 72 - twice the percentage rate of increase recorded for England and Wales.
However, the Scottish figure only represented 5.9% of total UK disqualifications.
Pinsent Masons obtained the figures from the UK Insolvency Service under data protection laws.
The rise in disqualifications was mirrored by a 13% rise in S16 notices. These are warning notifications that the Insolvency Service intends to seek the disqualification of an individual from holding a directorship.
A total of 70 notices were issued in the last year, which is more than double the figure recorded three years ago.
'Positive sign'
But insolvency experts at legal firm Pinsent Masons said the figures should be viewed as a positive sign that the problem was being treated seriously.
Pinsent Masons partner Claire Massie said: "It is interesting to see such a significant rise in the number of director disqualifications and orders from last year and it's certainly a warning for directors that their behaviour and corporate actions will be subject to ongoing scrutiny.
"The direction from Westminster is that rogue directors should be brought to task and the Insolvency Service look to be following up on that by taking a more robust approach to this issue.
"In general, we don't have more problems in Scotland than in England or Wales and the rise in disqualifications is an indication that regardless of geographic boundaries, if you are not a competent or fit person to be running a business, you will be barred from doing so."
Disqualification proceedings are most commonly brought where a company has become insolvent and there is evidence that the directors' conduct makes them unfit to be involved in the management of a company.
Misconduct can range from serious incompetence to recklessness and fraud.
Disqualified directors can face bans of up to 15 years depending on the nature and severity of the offence.