Scottish legal firm Dundas and Wilson in CMS merger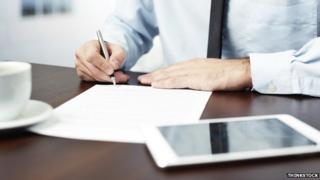 One of Scotland's largest law firms, Dundas and Wilson, has merged with the international business CMS.
The Scottish firm, which was founded in 1759, has 71 partners and employs almost 500 people in Scotland.
CMS is a much larger concern, employing 5,600 people in 32 countries. It has annual revenues of about £740m.
CMS Board Chair Penelope Warne said Scotland was an "important market" for the firm and it had been building its Scottish business for 20 years.
She said: "I am delighted that we have joined together with market leaders Dundas & Wilson who have a fantastic reputation.
"We are two highly complementary firms who strengthen each other's position in Scotland, in the energy and financial services industries and in our ability to offer clients better value.
"Quality, value and global scale is what our clients are interested in and together this is what we are able to offer them."