Senior figures leave Scottish Widows after Aberdeen Asset Management takeover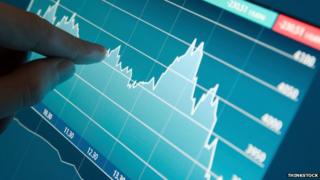 Four senior figures are set to leave Scottish Widows Investment Partnership (SWIP).
The business is being restructured after it was bought over by Aberdeen Asset Management (AAM) in a £550m deal on 1 April.
As part of that process, SWIP chief executive Dean Buckley and three other directors will leave the group.
AAM chief executive Martin Gilbert said they had all made "significant contributions" to the business.
The three directors leaving SWIP are Lynda Shillaw, Mark Connolly and Will Low.
The restructuring of the investment division will see the creation of three new units, whose leaders will be members of Aberdeen's group management board.
Martin Gilbert, chief executive of AAM, said: "These units, together with Aberdeen's strengths in active equities and fixed income, mean we are well placed to continue to meet the needs of our investor base around the world."
AAM is a FTSE 100 listed company which manages assets - valued in February at more than £320bn - on behalf of institutional and private investors.