Glasgow university launches fashion business school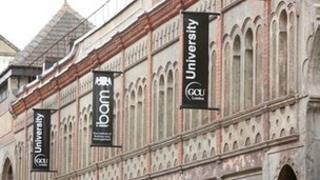 A Scottish university has launched a fashion business school in London.
Glasgow Caledonian University (GCU) said the move was aimed at producing industry leaders of the future.
The GCU British School of Fashion will focus on the business of fashion rather than design and include courses in management, manufacturing, marketing and merchandising.
The school is based at the university's satellite campus at Spitalfields in London's East End.
British School of Fashion director Prof Christopher Moore said: "The remit of the school is clear: we are about the business of fashion.
"And while there are other great international design schools, we are quite different.
"Our aim is to be a leading school for the business of fashion."
He added: "The British School of Fashion gives us a clear and focused identity that will be very much about moving into the next generation and beyond."
The university plans to extend the school's international reach following the launch later this month of its New York City campus.
GCU New York will be formally launched by the university's chancellor, Nobel Laureate Prof Muhammad Yunus, on 26 September.