Funds decline at Aberdeen Asset Management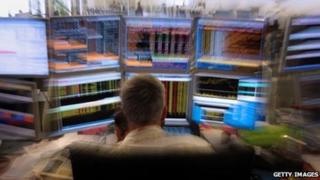 Funds under management fell by 1% at investment firm Aberdeen Asset Management in the face of "volatile global market conditions".
Clients pulled £3.4bn out of the company's funds in the three months to the end of June, with total funds under management at £209.6bn.
The Aberdeen-based group described markets conditions as "difficult".
However, it said its long-term investment philosophy and disciplined process have served investors well.
Martin Gilbert, chief executive of Aberdeen, said: "We have delivered resilient figures during the third quarter given the volatile global market conditions.
"Our disciplined investment approach meant a broad range of our products attracted interest from investors although towards the end of the period outflows increased due to heightened market turbulence."
'New trend'
During the period, Aberdeen made two acquisitions.
It bought the New York-based asset management firm Artio Global Investors for more than £100m and a stake in SVG Advisers (SVGA) for £17.5m.
At the time, Mr Gilbert said the deals were part of a strategy of expansion through bolt-on acquisitions and not the start of an aggressive buying spree.
Although the company is a specialist in emerging markets, Mr Gilbert said it liked "US, European and American companies right now".
This included UK firms.
He told the BBC that recently his company was seeing a "new trend of clients not investing in the UK index but in the world index and a lot of UK companies are global companies which is why they've done so well in the past five years".