Private equity firm Dunedin raises £300m fund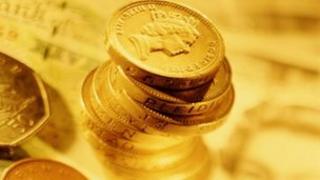 An Edinburgh-based private equity firm has raised a £300m fund dedicated to investing in mid-sized UK companies.
Dunedin said up to £60m would be made available to Scottish businesses with an enterprise value of between £20m and £75m.
The firm reported it had exceeded its fund target by £50m.
About 60% of the fund's investors are based outside the UK - a threefold increase on the number it attracted to its previous fund in 2006.
Since December last year, Dunedin has invested about £50m in two businesses with a large presence in Scotland.
They include backing a £34.5m management buyout of Edinburgh-based oil and gas manufacturer, Premier Hytemp, and committing £43m to the buyout of technology solutions provider Trustmarque Solutions, which also has an office in Edinburgh.
Dunedin partner Mark Ligertwood said: "We provide investors access to high quality UK SMEs and their growth potential, and the fact that our fund exceeded our £250m target is an endorsement both of the strength of opportunity available in the UK and of the active approach that we take to creating stronger, more profitable enterprises.
"One of the key ways that we add value to the companies that we back is to help them internationalise, and our investments in Scotland each exemplify this."
He added: "This is something we expect to do more of as we now work to deploy our third fund, giving nationally successful businesses a chance to shine on the international stage."