Bumps on the recovery road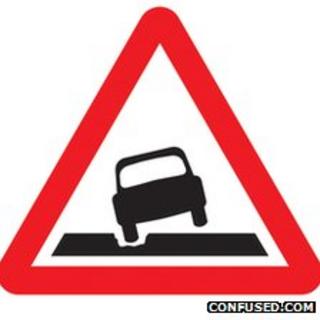 The latest update on the trajectory of the Scottish economy shows that it did not suffer a second dip of recession last year.
That comes in addition to the figures published for the first quarter of this year.
We had previously thought there was a decline over two quarters between January and June last year, but revisions put the second quarter into weak growth territory.
That's in line with recent revisions for the UK as a whole, which showed there was, technically at least, no second dip, after the steep decline in 2008-09.
However, there was a deeper dip than we thought in the first quarter of last year. So the pain was much the same even if it doesn't get called a recession.
The Scottish figures have not been as volatile as those of the UK over the year to March, with growth at 1.2% - more than twice the total growth across the UK.
Next week, we'll get the first take from the Office for National Statistics of how the UK fared in the second quarter, from April to June.
And analysis by the Centre for Public Policy for Regions in Glasgow suggests recent revisions to the UK figures show that the depth of the 2008/09 recession was even deeper than we thought.
The UK decline was a full 7.3%, and in Scotland, the contraction was 5.2%.
However, the Scottish recovery from that low point has been weaker - 3.8% growth, compared to 4.7% in the UK. Neither has caught up with the pre-recession level of output.
And at present rates of growth, the UK economy is going to take nine years from the recession trough to do so, perhaps getting back to where the economy was around 2017.
There is a healthy dose of positive figures for the Scottish economy coming out.
The latest rise in Scottish unemployment goes against the grain of the recent trend and more recent business survey evidence.
But it's still a reminder that we're still on a bumpy and slow road, and setbacks can be expected.