Buyers sought for troubled Skye hotels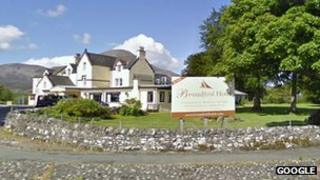 Buyers are being sought for three hotels on the Isle of Skye, after the collapse of their operating companies.
Administrators were called in by MJ Macleod and Company, which runs the Bosville Hotel, and Macleod Hotels (UK) Ltd, which operates the Broadford and Marmalade hotels.
The three businesses between them employ about 50 staff.
Administrators Zolfo Cooper said the hotels would continue to run, with a view to selling them as going concerns.
The Broadford Hotel is situated in the village of Broadford, while the Marmalade and the Bosville hotels are based in Portree.
The administrators, who were appointed on 3 June, said the hotels' trading position had been put under pressure by continuing cash flow problems.
Zolfo Cooper partner Elizabeth Mackay said: "We believe that these well-established and quality hotels are attractive propositions for potential buyers and welcome expressions of interest from third parties.
"We will continue to trade the hotels with a view to achieving a sale of the businesses as going concerns.
"We would also like to thank the staff for their continued support and professionalism during this process."