Small Scots firms 'lag UK' on new technology spend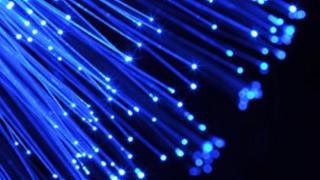 Small businesses in Scotland are lagging well behind the UK as a whole in new technology investment, a survey has suggested.
Findings by the Federation of Small Businesses (FSB) suggested the average Scottish firm spent £2,650 on new technologies in the past year.
That was compared with a UK-wide figure of £3,500.
A quarter of those who took part in the survey also said they were afraid they had fallen behind competitors.
About half of the Scottish respondents said they would invest more in new technology if their area had better local digital infrastructure.
Six in 10 UK businesses said that investment had had a positive impact on how they communicated with existing customers and half of the firms asked believed new technology had helped in targeting new customers.
The FSB claimed the findings reinforced the case for governments and agencies to work closely together in Scotland to deliver universal next generation broadband access, as well as improved mobile coverage and 4G services.
FSB Scottish policy convener Andy Willox said: "No longer is information technology the preserve of specialist businesses operating from shiny offices in media villages.
"Firms recognise that technology can give them an edge but, worryingly, Scottish firms seem less keen to invest than their counterparts elsewhere in the UK.
"Better infrastructure, they say, would encourage them to invest and we look forward to the promise of improvements in this area becoming a reality."
He added: "Scottish business owners, too, must regularly ensure they're taking advantage of the opportunities which new technology presents."
More than 2,000 UK firms took part in the FSB survey.
Earlier this week, the Scottish government published a new document on Scotland's digital future, which explores how the public sector can better use IT, improve the nation's infrastructure and help businesses boost the economy through technology.