Public sector construction payments move welcomed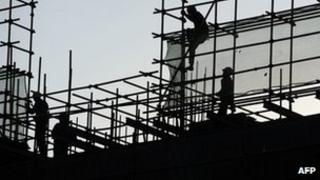 Scottish ministers have announced plans to trial a new system which aims to speed up payments to contractors in public sector developments.
Ring-fenced bank accounts will be used to speed up available funds to all contractors.
Under the plans, a client will be able to make payments directly and simultaneously to the main contractor and members of the supply chain.
The Federation of Small Businesses (FSB) welcomed the move.
Deputy First Minister Nicola Sturgeon announced the Scottish government's intention to trial the scheme during a procurement debate.
It follows a review of procurement in construction, which is set to report in the summer on how Scotland's £2bn public construction contracts are awarded.
The trial is expected to be in place later this year.
Electronic payments will typically take five days under the new system.
According to ministers, project bank accounts will cut the time between initial expenditure on labour, plant and materials and subsequent payment and help reduce insolvencies, particularly among small and medium-sized businesses.
'Working tirelessly'
Ms Sturgeon said: "The Scottish government is working tirelessly to improve on the procurement system in Scotland's public sector in order to maximise economic growth and support jobs.
"We are happy to take on board the trial of project bank accounts for public sector projects and we are now looking to identify suitable opportunities which will support local and national economies and boost cash flow for both contractors and sub-contractors."
The FSB, which wrote to the Scottish government earlier this year to ask them to consider the measure, welcomed the announcement.
Its Scottish policy convener, Andy Willox, said: "Small sub-contractors working on publicly-funded projects deserve to get paid as quickly as the primary contractor.
"For too long, big contractors have used small construction companies as a free source of credit."
Earlier this week, figures released by the Scottish government showed more small businesses were winning contracts through online portal Public Contracts Scotland (PCS).
PCS data showed 80% of 13,308 suppliers who were awarded contracts through the portal in 2012 were based in Scotland.
A total of 68% of the contracts were awarded to Scottish-based small or medium-sized companies.