Public Contracts Scotland: More SMEs winning business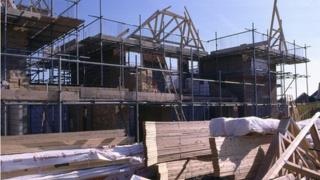 More small businesses are winning contracts through online portal Public Contracts Scotland (PCS), according to figures released by the Scottish government.
PCS data showed 80% of 13,308 suppliers who were awarded contracts through the portal in 2012 were based in Scotland.
A total of 68% of the contracts were awarded to Scottish-based small or medium-sized companies (SMEs).
The figure was 12% higher than that recorded in 2010.
Unveiling the PCS annual report, Deputy First Minister Nicola Sturgeon said the statistics illustrated that public sector contracts were "of great significance" to Scottish businesses and played an important role in building a wealthier and more successful nation.
'Substantial changes'
She added: "Last year saw substantial changes to Public Contracts Scotland that will further improve and simplify the ways businesses deal with the public sector.
"It is testament to the improvements made that we are now in a position where more small companies in Scotland than ever before are winning business with the Scottish public sector."
Scotland's public bodies spend over £9bn each year on procurement, with construction accounting for more than 25% of the total.
Susan Love, policy manager for the Federation of Small Businesses in Scotland (FSB) argued it was important to ensure small businesses knew where to look if they wanted to compete for Scottish public work.
"The Public Contracts Scotland web-portal is a great interface for both suppliers and public sector bodies," she said.
'Vitally important'
"The FSB welcomes moves to develop the service so that the administrative burden associated with bidding for public work is minimised, especially with smaller contracts, through initiatives such as quick quote.
"This work is vitally important if we want to see more of Scotland smallest businesses winning more public contracts."
Last October, the Scottish government announced a "root and branch" review of the way Scotland's public construction contracts were awarded.
The review was set up to look at ways to improve procurement practices, in order to boost economic growth.
The move followed complaints by construction industry representatives that bureaucracy was getting in the way of big projects.