Losses narrow at Havelock Europa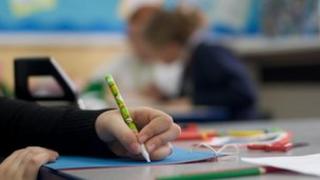 The shop and office fitting firm, Havelock Europa, has reported "steady progress" in its recovery plan with a cut in its losses.
The Fife company made a loss of nearly £0.5m in 2012 down from £3m the previous year.
Revenue increased by 20% to £92.5m compared with £77m in 2011.
Havelock's retail side "performed strongly" from some major contracts with Lloyds Banking Group and Marks and Spencer in the UK as well as overseas.
It said its educational division continued to benefit from a framework agreement with Balfour Beatty.
Last year, the Dalgety Bay-based firm embarked on a recovery plan to control costs and improve efficiency.
It sold off its Showcard Print business for about £13m in order to cut some of its debts.
Eric Prescott, chief executive of Havelock, said: "I am very pleased to report steady progress in our recovery plan, with healthy order books in our core businesses of retail and educational interiors.
"The sale of our non-core businesses has substantially reduced our net debt."
He added: "In addition, we are seeing continuing strong activity levels in the educational sector, and we have been encouraged to see new business in the student accommodation and healthcare sectors."