Tyre firm Blackcircles.com drives forward sales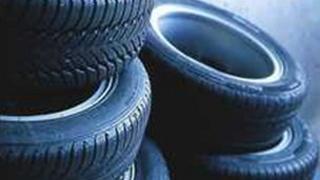 Borders online tyre firm Blackcircles.com has reported a 30% increase in sales to £23.2m.
Earnings before interest, tax, amortisation and depreciation (EBITDA) more than doubled to £600,000.
The company, which has its headquarters in Peebles, sells tyres online that are then fitted by independent garages or franchises.
It counts former Tesco chief executive, Sir Terry Leahy, among its shareholders.
Michael Welch, managing director of the company, said: "Our success comes down to understanding what our customers want and delivering it, it's as simple as that."
He added: "30% of our customers each month are returning customers - that's a legacy of what we have been building painstakingly for 10 years and the reason we are prospering in the worst three-year period the tyre market has ever seen."
'Exciting initiatives'
Figures show that the value of the UK tyre market was down by 13% in 2012.
Blackcircles said it had added another 200 tyre-fitting centres to its network last year and now had the largest in the UK.
The company said it was looking towards some "exciting initiatives, including a further development of our partnership with Tesco."
It could mean supermarket customers getting their tyres fitted while they shop.
Mr Welch said he also had ambitious plans to grow the business.
He added: "Across the group as a whole, the aim is to get to £100m of sales over the next five years, which represents 10% of the UK market.
"And while strengthening our existing partnerships in the UK is a key focus moving ahead, increasingly we are looking in Europe for partnerships and acquisitions that present a good fit for the business."