Alliance Trust breaks 'new highs'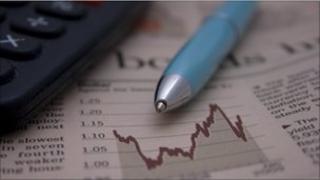 The Dundee investment firm Alliance Trust said it has had the "best start" to a year in two decades.
The company said its Net Asset Value (NAV) had increased 12% in 2012 and by even more since the beginning of 2013.
Alliance's share price also increased in the first few weeks of the new year by 16% compared with the FTSE All-Share which is up 10%.
However, the company warned that many of the issues that have "dogged the markets" had not gone away.
Katherine Garrett-Cox, chief executive of Alliance Trust, added: "European governments have not fully resolved the Eurozone issue, nor has the US properly addressed the debt ceiling.
"However, we invest in companies, not markets, and valuations for many companies remain compelling."
"There are investment opportunities for those with longer time horizons and I believe that Alliance Trust is now better placed than ever to capitalise on these opportunities in 2013 and beyond."
At the end of last year, Alliance reduced the number of companies in which it invests as part of a restructuring.
Ms Garret-Cox said: "I am pleased that the actions which we have taken across the business have resulted in the good results that we are announcing today.
"Investment performance continues to improve and the equity portfolio generated double digit returns last year."