Amec secures £68m west of Shetland platform deal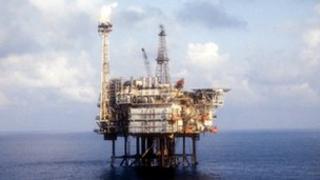 Oil engineers and project managers Amec have secured contracts to install two new platforms in the North Atlantic, west of Shetland.
The £68m deal will see the firm hook up and commission services on the new Clair Ridge platforms.
Amec and its subsidiary qedi install new production, accommodation, drilling facilities and subsea pipelines.
The work is scheduled to run until March 2016 and, at its peak, a team of around 800 people will be be employed.
BP has invested £4.5bn in the project with the aim of accessing 640 million barrels of oil, extracted at a rate of up to 120,000 barrels per day, until 2050.
Alan Johnstone, Amec's brownfield managing director, said: "I am delighted that our long track record of delivery of major and complex projects for BP has been recognised through this significant contract award.
"The award extends our relationship with BP, as well as crowning our overall involvement with this giant development from concept right through to commissioning.
"We will be utilising our leading expertise from our brownfield centre of excellence and securing jobs for the North Sea."