Chivas Brothers boss Christian Porta to leave in job swap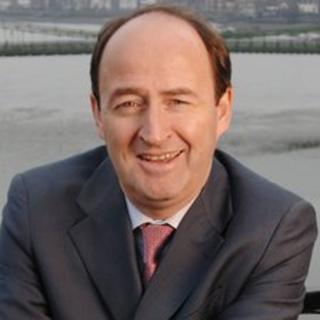 The head of Chivas Brothers is to take up a new role at owners Pernod Ricard after seven years in the job.
Chairman and chief executive Christian Porta will move to Paris after being appointed head of Pernod Ricard Europe.
In a straight job swap, the European arm's chairman and chief executive Laurent Lacassagne will take on Mr Porta's current role.
Mr Porta, 50, will report to Pernod Ricard deputy chief executive Alexandre Ricard from July.
Mr Porta is a former chairman and chief executive of Orlando Wyndham, based in Australia.
He moved back to London in early 2004 to head up Chivas Brothers.
Mr Lacassagne, who is also a former head of Orlando Wyndham, has led Pernod Ricard Europe since July 2008.
Paisley-based Chivas Brother's portfolio includes Chivas Regal, Ballantine's, Beefeater Gin, The Glenlivet and Royal Salute.
The company employs 1,600 staff across 32 UK sites. It operates a dozen operating malt distilleries, a grain distillery, two gin distilleries and more than 300 bonded warehouses.
Earlier this month, Pernod Ricard - the second largest distiller of Scotch whisky - reported flat global sales for the second half of 2012.
That followed sales growth of 12% in the same part of 2011, suggesting an end to recent rapid growth in global Scotch sales.