Iberdrola profits powered by strong UK performance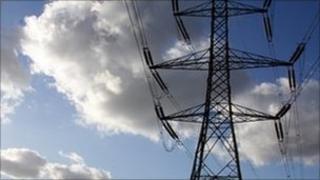 Scottish Power's Spanish owner has reported a rise in profits after a strong performance from its foreign operations, including the UK.
Iberdrola said net group profit rose by 1.3% to 2.84bn euros last year, despite continued weakness in its home market.
Profits in Spain plummeted by 36% under the weight of reduced energy demand.
Its UK business, which is mainly Scottish Power, is now the biggest contributor to Iberdrola earnings outside Spain.
It accounted for 28% of earnings in 2012 - with Brazil making up 20% and the US 13%.
Spain contributed only 30% to group net profit.
Iberdrola said earnings in its Spanish networks and generation business had been hit by regulatory and tax measures, as well as lower production.
In the UK, earnings before interest and tax from its regulated networks business rose by 6% to £760m.
Investment plans
Profits from its generation and retail business also rose by 4% to £292m, driven by 7% growth in the number of its UK customers.
In generation, lower procurement costs and improved efficiency levels compensated for 20% lower output, due in part to plant outages.
Iberdrola also reported that capital investment in its UK operations would reach a record £1.3bn this year, with most of that money aimed at networks and renewables.
Looking ahead, the company said: "Iberdrola will seek growth in 2013 in the United Kingdom, the United States and Latin America, where the company is concentrating its investments.
"At the same time, it will continue to reduce debt while generating positive cash flow in all businesses, with sufficient liquidity to cover financing needs for three years and divesting non-strategic assets."