Competition Commission to probe AG Barr Britvic merger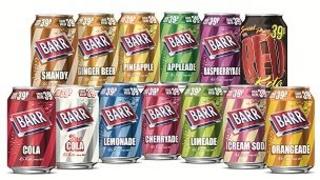 The proposed merger of Irn Bru-maker AG Barr with rival soft drinks firm Britvic is to be investigated by the Competition Commission.
The plan was referred to the commission by the Office of Fair Trading, which raised concerns it would leave Coca-Cola as its only major UK competitor.
The OFT made its referral after a review of the proposed merger.
AG Barr and Britvic said they would continue to work together, ahead of a final decision.
The Competition Commission has wide-ranging powers to deal with concerns, which extend to blocking a merger going ahead.
Main players
OFT chief economist Amelia Fletcher said: "The soft drinks industry is an important one for many consumers in Great Britain. People spend over £9bn each year on these drinks.
"This merger will see the UK market reduce from three to two main players."
Ms Fletcher explained: "Our investigation has identified competition concerns relating to this deal with respect to Barr's Irn Bru and Orangina brands, which could lead to higher prices for consumers.
"In addition, we could not rule out the possibility of further competition concerns arising from combining the overall Britvic portfolio of soft drinks with the entire Barr portfolio."
'Work together'
Under the merger, the new company - Barr Britvic Soft Drinks plc - would become one of Europe's largest soft drink firms, with annual sales of more than £1.5bn.
Its head office would be in Cumbernauld, North Lanarkshire, while the new group's operational headquarters will be located at Britvic's existing head office in Hertfordshire.
Barr's product range also includes Tizer and Rubicon, while Britvic is known for making Tango, Robinsons, J2O and sells PepsiCo brands under an exclusive licence.
In a statement, the two companies said: "AG Barr and Britvic will continue to work together and will make a further joint announcement following their combined review of the OFT's full decision."