Online dating firm Cupid reacts to share price fall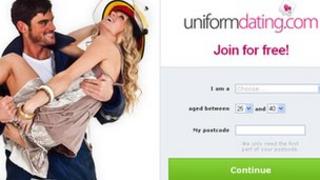 Fast-growing online dating firm Cupid has issued a statement in response to a sharp drop in its share price.
The Edinburgh-based business said it knew of "no material reason" for a fall of more than 10% on Friday morning.
But it confirmed it was under investigation by an unspecified consumer radio programme which has been looking into the online dating world.
It added it was "co-operating fully with the programme makers".
By the end of trading on Friday, its share price was down by more than 13%.
In a stock market announcement, the company said: "Cupid plc notes the movement in its share price; the company knows of no material reason for the movement.
"The group confirms it is trading in line with expectations and that at the year end had approximately £14m cash on its balance sheet.
"As previously announced, the group will be issuing its full year 2012 results on 5 March 2013."
'Co-operating fully'
The statement added: "The company is aware of a consumer radio programme investigating the online dating world.
"Cupid is currently co-operating fully with the programme makers to respond to their questions and to clarify that the group only acts in a legal and appropriate manner."
Cupid owns a number of dating websites in the UK and abroad.
Last September it bought niche site Uniform Dating for up to £7m.
The deal was the latest in a string of Cupid acquisitions which have included amour.com site operator Assistance Genie Logiciel (AGL).