Scottish house prices fall further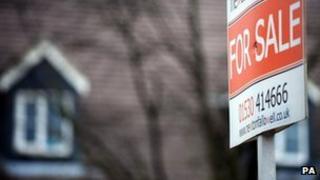 House prices in Scotland fell by 2.8% in the final three months of 2012 and by 1.5% throughout the year, according to new figures.
However the Registers of Scotland (RoS) said the number of transactions did increase over 2012 by 2.7%.
The most expensive place to buy was East Dunbartonshire where the average price of a home was £215,300.
East Ayrshire was amongst the cheapest areas to buy with the typical house costing £107,593.
Registers of Scotland's Director of Commercial Services Kenny Crawford commented: "All house types have seen dips in average price during this quarter but flatted properties showed the biggest decrease at 5.6%.
"As this is the traditional market for first time buyers, this drop may be welcome news for those trying to get a foot on the property ladder for the first time."
He added: "Across Scotland, as always, some local authority areas are performing reasonably well, while the market remains subdued in other locations."