Five firms in A75 upgrade tender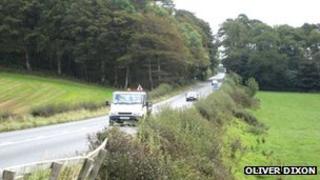 Five firms have been invited to tender for a £20m road improvement project in southern Scotland.
The A75 Hardgrove to Kinmount section is to be upgraded after a spate of crashes.
About two miles of new road will be built to provide overtaking facilities in both directions.
Bidders include McLaughlin & Harvey, Balfour Beatty Civil Engineering, John Paul Construction, I & H Brown and RJ McLeod (Contractors) Ltd.
The winning bid is expected to be announced before the end of this year.
Transport Scotland said construction should start in 2013 and be completed in 2014.
Transport Minister Keith Brown said: "The Scottish government has been clear in its commitment to improving the A75 and we welcome this keen interest from the construction industry.
"It is through projects such as this that we can support employment opportunities during the construction phase while providing benefits for road users.
"Together with A75 Dunragit Bypass and A77 Symington to Bogend Toll schemes announced in July, we can clearly demonstrate our very real efforts to improve connectivity and make Scotland an attractive option for business, leisure and tourism."
The project follows repeated calls for improvements to the Hardgrove to Kinmount section after a series of accidents, including one which claimed a baby's life.
A local newspaper campaign gathered more than 4,000 signatures on a petition seeking an upgrade.