Global Energy sales rise by 46% on previous year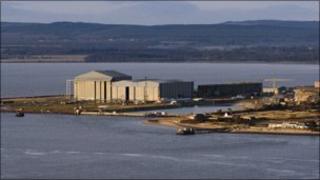 Scottish company Global Energy Group has announced sales growth figures of 46% for 2011-12.
Turnover grew from £170m to £250m with earnings before interest, tax, amortisation and depreciation (EBITDA) at £17.2m compared to £13.8m the previous year.
An energy industry service company, Global has head offices in Inverness and Aberdeen.
The company also owns the Nigg fabrication yard in Easter Ross.
Earlier this year, Japanese corporation Mitsui & Co took a 25% stake in the Group.
The MacGregor family, including Global's founder and chairman Roy MacGregor, hold 75% of the shares in the venture.
How much Tokyo-based Mitsui's investment in Global is worth has not been disclosed.
CEO Iain MacGregor said: "We are now selling £30m of services per month to the industry, which represents a further 45% growth since concluding our 2012 financial statements.
"The Nigg Energy Park has been an important contributor to our increased sales, coupled with strong demand for offshore integrity work in the North Sea. We are also seeing positive growth in our businesses in Australia, Brazil and India."
Global Energy Group was founded in 2005. It has a worldwide workforce of more than 3,500 people.