Dental firm 3D Diagnostics scraps market listing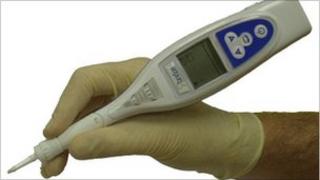 Dundee-based dental firm 3D Diagnostic Imaging has plans to scrap its stock market listing in a bid to cut costs.
The company said it had "begun to implement a major cost cutting exercise" which included slashing salaries and making some redundancies.
As part of this process, the group said the costs associated with its listing on the Alternative Investment Market (AIM) could not be justified.
3D started trading on AIM less than two years ago.
The cost cutting programme came despite an increase in sales at the group's subsidiary, CarieScan, although it was from a "modest base".
The company's chief executive, Graham Lay, and its chief financial officer, Oliver Cooke, have agreed to reduce their annual remuneration by 60% and 80% respectively.
The group's chairman, David Snow, also waived all of his annual reward and the rest of the staff have taken a 25% cut in their salaries.
In a statement the company said that "in recognition of these considerable sacrifices the directors intend in due course to make additional grants of share options to the individuals concerned".
3D believes it has enough cash to continue for the moment but said it would be looking at other ways to "strengthen" its balance sheet.
It said it would call an extraordinary general meeting to propose a resolution to cancel the company's stock market listing.
The move needs the approval of 75% of shareholders.
Shares fell sharply on the news.