Law firm Dundas and Wilson sets up paralegal unit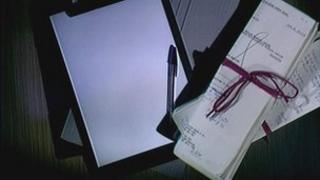 A team of paralegals has been set up by a leading Scottish law firm to carry out some work traditionally carried out by solicitors.
Dundas and Wilson said its Legal Services Unit (LSU) would focus on routine, procedural and repeat work.
The firm said the move would save clients money.
The team of nine will be led by an experienced solicitor and undertake functions such as searches, filing, registrations and basic due diligence.
It will based across Scotland, but will provide "cost-effective support" across all areas of expertise in Dundas and Wilson offices based in Edinburgh, Glasgow, Aberdeen and London.
The law firm said it was introducing the unit following feedback from clients.
Dundas and Wilson said routine and procedural work was still being done by solicitors or partners in many firms, which could "have a considerable impact on the client fee".
'Flexible resource'
Dundas and Wilson clients will still be able to access all services through their key legal contact, but can opt to have some of their work undertaken by the LSU.
Managing partner Allan Wernham said: "Clients are very interested in their law firms coming up with innovative ways to resource their work and new delivery models that can improve efficiency.
"The LSU allows us to provide clients with more flexible resource for volume tasks, but at the same time, retain the assurance of having work done by a leading law firm.
"The LSU is a breath of fresh air in the legal market and as well as being advantageous for clients, it will benefit paralegals, who will have a new career path opened up to them."