Dunfermline eye testing firm Optos sees sales climb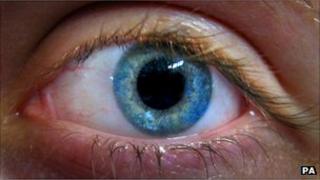 Fife-based retinal imaging company Optos has reported a big rise in sales as its customer base continues to grow.
The company saw revenues climb by 24% in the nine months to 30 June to reach $127.1m (£81.5m).
In an interim management statement, Optos said it remained on track to meet its expectations for the full year.
The company, which is based in Dunfermline, sells eye-testing machines that can detect high blood pressure and some cancers.
Sales in the third quarter showed flat like-for-like growth at $40.9m (£26.2m).
However, that figure excluded an estimated $17m from advance orders for its newly developed ultra-wide field retinal scanner Daytona.
Optos said it was now "ramping up" production of the scanner.
Chief executive Roy Davis said: "Our customer base continues to grow, underpinned by demand for all our core products.
"In particular, we are pleased with the market reception to Daytona following its initial launch and our order book continues to grow.
"This quarter has largely been about the manufacturing scale-up of Daytona and ensuring we have sufficient capacity to efficiently fulfil orders.
"We remain on track to deliver against our Daytona order book and look forward to the full sales launch for the product planned for October."