Wolfson selected for Sharp smartphone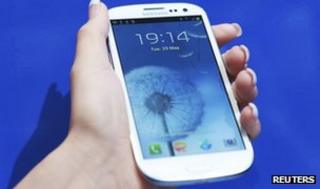 Wolfson Microelectronics has won a contract with Sharp to provide a component for its new smartphone.
Edinburgh-based Wolfson's digital-to-analogue converter (DAC), the WM8918, has been selected for Sharp's DoCoMo series, which is sold in Japan.
It follows another major contract win earlier this week to supply audio chips to Samsung.
Shares in the company rose sharply after the Samsung deal before falling back slightly.
Takahisa Yamada, vice president of sales at Wolfson in Japan, said: "Wolfson has a proud heritage of providing high performance audio solutions to the world's leading consumer electronics manufacturers and we are delighted that Sharp has selected Wolfson technology for its latest smartphone."
Last month, Wolfson reported a widening of losses but said its fortunes would pick up.
It reported a 26% drop in sales in the first three months of this year to £18.7m.
Wolfson, which makes chips for smartphones and tablet computers, made a pre-tax loss of £5.2m compared with a loss of £2.2m the previous year.
The firm said the results had been expected and it anticipated a return to profits later this year.