Meter firm Energy Assets Group reports maiden profit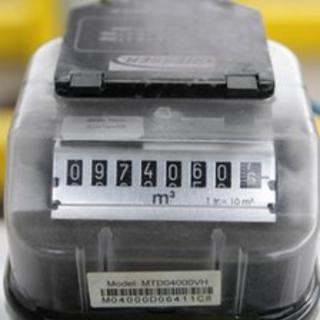 Gas meter operator Energy Assets Group has reported a maiden profit after floating on the London Stock Exchange earlier this year.
The Livingston-based firm said it made a pre-tax profit of £2.9m in the year to the end of March, while revenue increased by 32% to £12.7m.
The profit figure was at the top end of market expectations.
Energy Assets said its business outlook for the current financial year remained "positive".
The company, which raised £15m in new equity funding on its flotation, said it would continue its main strategy of expanding its market share as a Meter Asset Manager (MAM) within the UK industrial and commercial gas sector.
Last year, its metering portfolio increased by 34% to 63,000 - up from 47,000 the previous year - with more than 80% coverage of the gas market by volume of gas supplied.
Chief Executive Phil Bellamy-Lee said: "The financial strength of the group has been significantly increased by our listing in March and, in conjunction with the extended funding resources from our lenders, we now have a solid platform to take advantage of these favourable market opportunities and look forward to the future with added confidence."