Pensions firm Aegon UK's marketing director quits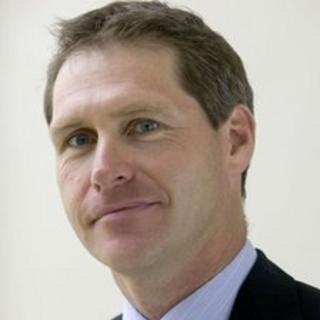 Aegon UK's group marketing director has resigned from the pensions company after only nine months in the job.
Paul McMahon is to join Edinburgh-based wealth management technology firm FNZ as chief executive of its UK business.
During his time with Aegon, Mr McMahon was responsible for developing a marketing leadership team ahead of planned pension reforms.
He is leaving Aegon with immediate effect and will take up his new role toward the end of the year.
Aegon UK chief executive Adrian Grace said: "Although Paul has only been with us for a relatively short period of time, he leaves Aegon UK and the marketing function in an excellent position, with talented individuals who are able to lead the business through the challenges ahead.
"I fully understand that this was a career opportunity too good for him to turn down. We thank Paul for his contribution and wish him every success in the future."
Aegon said that "due to the competitive nature" of Mr McMahon's appointment at FNZ, he would leave the company immediately.
Aegon added it was seeking to appoint a new marketing director and would make a further announcement in due course.
'Actively involved'
Mr McMahon said: "I have been actively involved with FNZ as a customer since very early in its evolution.
"I admire the impact FNZ has had in transforming the UK savings and retirement market, both ensuring that all of its customers are successful in the platform space, and rapidly building a highly successful scale business from a standing start a few years ago."
Last year, Aegon moved to restructure its UK business.
More than 1,000 jobs were lost between its offices in Edinburgh and Lytham St Annes near Blackpool as the firm moved to cut operating expenses by 25%.