Sir David Tweedie to lead accountancy body Icas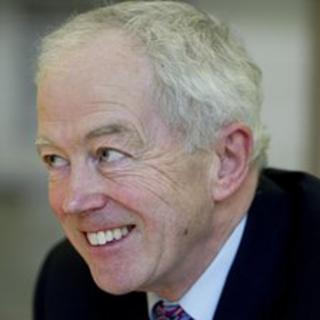 Sir David Tweedie is to become the next President of the Institute of Chartered Accountants of Scotland (Icas).
As a former chairman of both the international and UK accounting standards boards, Sir David spearheaded a two-decade long overhaul of UK and global accounting standards.
He said he was keen to work with Icas on opening up access to the profession.
Sir David will take over from current president Iain McLaren on 20 April.
He said: "Lessons in all quarters are being learnt from the global financial crisis.
"There is work to be done in restoring confidence and trust in business and in the profession - including preparers of financial statements and auditors.
"Increased transparency and clearer communication will be pivotal to this.
"The status quo is not an option but it should be a matter of natural evolution not revolution."
He added: "In the midst of all this we must not forget the voice of the smaller companies. Small audits are different. Accountants have an even more important business advisor role to play in this case."
Sir David, who qualified as a chartered accountant in 1972, became a lecturer at the University of Edinburgh before being appointed technical director with Icas in 1978.
In 1990, he was appointed chairman of the UK Accounting Standards Board and, in 2001, chairman of the International Accounting Standards Board - a position he held until last year.
Sir David will be joined at Icas by new vice-presidents Brendan Nelson, a non-executive director at RBS and BP, and Jann Brown of Cairn Energy.