Cupid woos and wins new markets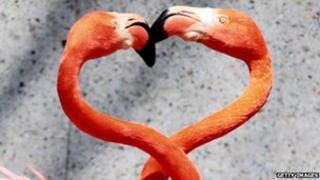 The online dating firm Cupid has spread its international reach and now operates in 15 countries worldwide.
The Edinburgh-based group announced that its pre-tax profits rose by 7% to £7m in 2011.
Total revenue more than doubled to £53.6m, with half of that figure coming from outwith the UK.
The company, recently named Scotland's fastest-growing technology firm, said its number of subscribers rose to 486,776. It now employs 420 people.
Cupid said it continued its international expansion during 2011, acquiring 75% of two German businesses and 100% of a small Brazilian business.
Its largest single cost was marketing, with the company spending £29.9m on direct marketing last year.
Chief executive Bill Dobbie said social media websites created new marketing opportunities for the company.
He added: "We have seen our marketing spend on Facebook and on mobile products grow to 40% of our marketing budget over the last year, and that reflects people's usage - around 40% of people are using our products via our Facebook app or our mobile app."