Wolfson Electronics share price hit by losses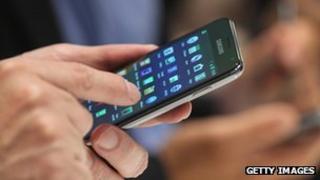 Shares in chip maker Wolfson Microelectronics tumbled by about 9% in early trading after the Edinburgh firm reported an operating loss of $10m for the third quarter.
Wolfson, which makes chips for smartphones and tablet computers, said it had been hit by exceptional charges and weak consumer demand.
However, the firm saw revenues rise by 5% on the previous quarter to $40.4m.
Wolfson also reported strong sales growth in mobile audio hubs.
They grew by 24% on the previous quarter and by 34% year-on-year.
The chip maker said sales to mobile phone applications were 9% higher than a year ago, while sales to tablet PCs grew by 95%.
Mobile gaming sales grew by 21%.
The company said the strong growth was offset by reduced sales in most other application areas as a result of a "much weaker end-consumer demand environment".
In a statement, Wolfson said it expected "headwinds" for another couple of quarters but the "underlying fundamentals" of the business continued to improve.
Standalone devices
The improvement, it said, was being driven by an accelerating technology trend in consumer electronics devices to "off board" audio from central processors to standalone audio devices, where Wolfson audio hub products had "a leadership position".
Commenting on the results, Wolfson chief executive Mike Hickey said the company had managed to grow its third-quarter revenues against a backdrop of "deteriorating macro-economic conditions and low consumer confidence".
He added the company's strong design-in performance continued, including the addition of two new high-volume next generation smartphone design-ins this quarter.