Wolfson Electronics buys Australia's Dynamic Hearing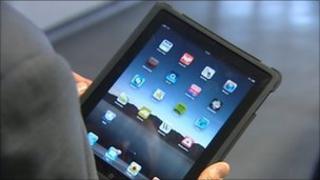 Edinburgh-based Wolfson Microelectronics is to buy the Australian software company, Dynamic Hearing, in a deal worth £3.3m.
Dynamic Hearing provides technology for mobile phones, Bluetooth headsets and hearing aids.
Wolfson has been working with Dynamic Hearing for 18 months developing equipment to run on its Audio Hub products.
The company employs about 370 people in 12 locations across the world.
Commenting on the acquisition, Mike Hickey, chief executive of Wolfson, said: "We are delighted to welcome Dynamic Hearing's highly skilled team of employees into the Wolfson family.
"This acquisition secures important intellectual property, adds to our customer base and supports our leadership position in delivering HD Audio solutions for the consumer electronics market."
In June, Wolfson - which supplies Blackberry, Samsung and sat-nav maker Tom Tom - saw its share price fall by more than a quarter after announcing sales in the previous three months had been lower than expected.