Scottish BAA airports outperform UK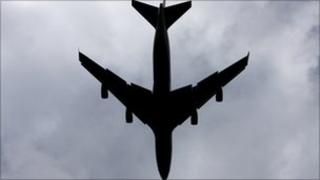 Scotland's three main airports outperformed the UK last month, according to operator BAA.
Edinburgh, Glasgow and Aberdeen reported a 4.4% increase in passenger numbers in August, compared with a 0.2% rise for BAA's UK airports as a whole.
Edinburgh was the busiest Scottish airport last month, recording a 3% rise to reach almost one million travellers.
However, Glasgow and Aberdeen reported bigger percentage increases, with rises of 5.5% and 6.7% respectively.
Heathrow was the UK's most popular airport, with its busiest August on record.
More than six-and-a-half million travellers passed through its various terminals.
Glasgow Airport recorded an increase for the eighth consecutive month in a row with nearly 700,000 travellers.
More than 250,000 passengers passed through Aberdeen airport.
The amount of cargo passing through the UK airports fell by 4.1%, with every BAA airport apart from Stansted recording a drop.
Cargo volumes at Glasgow airport fell by more than 50%.