Historic Highland mussel beds firm folds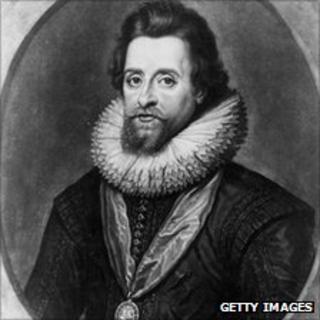 A company which exploited a 17th Century royal gift for the common good has folded - just a year short of the 400th anniversary.
Highland Fresh Mussels was set up 13 years ago to harvest shellfish from mussel beds in the Dornoch Firth.
The beds were originally gifted to the Royal Burgh of Tain by King James VI of Scotland in 1612.
Falling sales and profits have prompted the directors to hand back the fishery to former operators Highland Council.
The local authority now plans to take over the running of the operation during the next year and review the situation during 2012.
The mussel fishery has had a long association with the people of Tain.
The mussel scalps belonged to the Crown up until 1612, when ownership and the right to fish for them was bequeathed to the royal burgh in perpetuity by James VI of Scotland.
The fishery forms part of the Common Good of the old royal burgh area.
It had historically been run by Ross and Cromarty District Council until reorganisation in 1996, when Highland Council took over.
Common Good
Highland Fresh Mussels began trading in 1998 with four directors - three Highland councillors and a representative of the local community within the Royal Burgh.
Since then, it has contributed more than £882,000 to Tain Common Good Fund.
But in recent years, the quality of the mussels have fallen - and last year's landings were the lowest on record.
Highland Fresh Mussels chairman Alasdair Rhind - a Highland councillor - said: "Regrettably with landing levels at an all-time low due to the recent poor mussel quality, the economic situation and strong competition from other mussel producers in the UK and Europe, the board and Highland Council have taken the decision to wind up the company.
"The operation of the mussel fishery will now revert back to the Highland Council which will monitor the quality of mussel beds over the coming months to see if the situation improves."
He added: "This will safeguard the operation in the short term and, with improvements in mussel quality there is no reason why the fishery cannot contribute significantly to the Tain Common Good Fund once again."