US firm Alere extends Axis-Shield share offer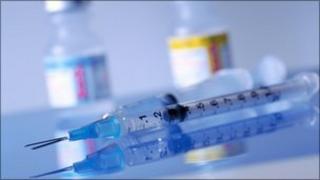 American company Alere has extended the closing date of its share offer for Scottish diagnostics firm Axis-Shield.
Alere, which has mounted a hostile takeover bid for the Dundee-based firm, made its announcement after the first closing date passed on Thursday.
It said it now owned or had received valid acceptances for about 10% of Axis-Shield's issued share capital.
The next closing date for the 460p per share offer has been set for 15 September.
Alere said the offer was conditional on receiving valid acceptances in respect of at least 90% of Axis-Shield shares to which the offer related.
Axis-Shield's board unanimously rejected a £230m takeover offer when it was privately tabled in July, claiming it fundamentally undervalued the company.
The firm has developed testing systems for a wide variety of conditions and diseases such as diabetes, arthritis and septicaemia.