Chip maker Wolfson slashes sales forecast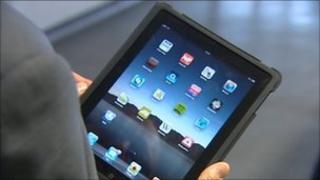 Chip maker Wolfson Microelectronics has cut its sales forecast for the year.
The Edinburgh-based group said revenue would grow by 10% less than it originally expected.
It blamed the fall on a "challenging" consumer electronics market and slower than expected launches of key products, such as new tablet computers.
However the company which also supplies Samsung and LG cut its losses in the first half of this year £6.5m to £4m and increased sales by 24%.
Chief executive Mike Hickey said: "In the first half of 2011, despite a challenging consumer electronics end-market environment, we grew our sales by 24%.
"However uncertainties around weakening consumer demand, slower end product sell-through and some customer product launch delays means we have moderated our overall revenue growth expectations for 2011."
This is the second profit warning from the company in the last two months.
Shares in the company have more than halved since the beginning of this year.
Wolfson employs more than 300 people across the world.