Smart Metering Systems firm to float on AIM market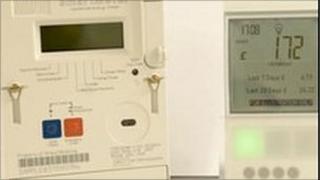 A Scottish gas meter technology firm is to float on the stock market in a move that will value it at £50m.
The move comes as Glasgow-based Smart Metering Systems (SMS) bids to take advantage of a drive to fit every UK home with a smart meter by 2020.
The firm said the placing had already been "substantially oversubscribed in very difficult market conditions".
SMS has already raised £10m of new investment ahead of its admission to the AIM market on 8 July.
SMS plans to use cash raised through the placement to invest in "meter assets" as gas suppliers are required to make smart meters available to all businesses and households over the course of the next eight years.
Smart meters are devices designed to show suppliers and customers exactly how much gas and electricity is being used.
SMS chief executive Alan Foy said: "Smart Metering Systems has reached a stage in its development where the group has an immediate organic need to make substantial investments in meter assets in order to grow the business and take advantage of the opportunities which are currently available.
"A flotation on AIM will enhance our profile and provide us with the access to the capital that we need to facilitate this expansion and support the business as we continue to grow."
Technology trial
SMS, which was established in 1995, last year reported revenues of £12.4m and pre-tax profits of £2.2m.
The company is currently trialling its ADM smart meter device for gas and water, both in the UK and internationally.
ADM, which the company claims is simple to set up and operate, has been designed to provide half-hourly meter reading data direct to suppliers through secure information gateways.
The UK coalition government said earlier this year it was committed to the roll-out of smart meters.
Under the plans, each home would get a new smart gas meter and a new electricity meter. One is the "host" meter, which will communicate with the customer and the supplier.
It is expected to bring an end to estimated bills, because the technology sends back an accurate meter reading to the energy company every day.
However, various security concerns have been raised regarding the technology, including the amount of personal data held on the devices.