Hamilton School in Aberdeen seeks more time for improvements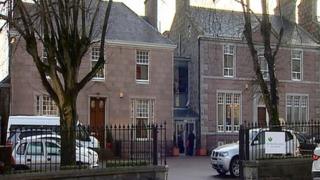 An Aberdeen private school and nursery has asked for more time to comply with a call for improvement made by inspectors.
The Care Inspectorate issued an improvement notice to the Hamilton School Nursery following an inspection in conjunction with Education Scotland.
A deadline of Tuesday had been set for it to comply.
The nursery was told to take steps to safeguard the health, safety and wellbeing of children.
A Hamilton School spokesman said: "We are complying fully with all the Care Inspectorate recommendations.
"The Care Inspectorate granted additional time because this weekend was a local holiday in Aberdeen."
It was revealed earlier this month that two women, aged 65 and 25, were being reported to the procurator fiscal following inquiries.