MPs in Aberdeen hear helicopter safety commercial pressure claim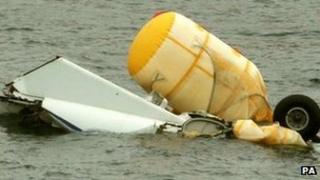 A union official has told a Westminster inquiry into helicopter safety that there is commercial pressure on companies in the oil and gas industry.
The House of Commons transport select committee was taking evidence in Aberdeen.
The inquiry was set up after last year's Super Puma crash off Shetland which killed four people.
John Taylor, from Unite, said workers would not speak up because they fear it could cost them their job.
However, Mike Imlach, from helicopter operator Bristow, denied decisions were commercially driven.
Since 2009, five serious incidents involving Super Puma helicopters offshore have seen 20 people lose their lives.
The transport committee was holding the open evidence session at the University of Aberdeen.