Missing Shetland man Colin Arnot found after searches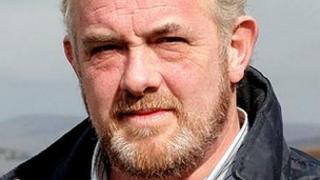 A man who had been missing for several days in Shetland, sparking extensive searches, has turned up in Lerwick.
Colin Arnot, 54, who lives in North Roe, was reported missing last month.
Major searches were carried out during that period by the emergency services.
A spokesperson for Police Scotland thanked the public and media for their assistance in looking for Mr Arnot.