Independent offshore helicopter safety inquiry debated by MPs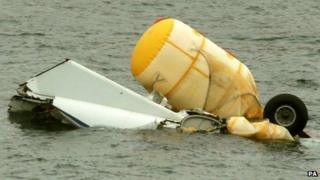 MPs have been debating if there should be an independent inquiry into offshore helicopter safety.
Aberdeen North Labour MP Frank Doran, who secured the adjournment debate, said there was a need for a full public inquiry following the loss of many lives in recent years.
He said it was needed to restore worker confidence.
It follows the Super Puma crash off Shetland in August in which four people died.
Mr Doran said ministers should not be concerned about the potential cost of such an inquiry.
He told MPs: "I understand why ministers may have some inhibitions about the cost of a public inquiry, particularly in these austere times, and also because one or two have swallowed up a lot of public money.
"But the issues here are fairly straight forward and focussed.
"I would expect the inquiry to be shorter than Piper Alpha and in relative terms cheaper."
An investigation is being carried out by the Civil Aviation Authority, while the Commons Transport Select Committee is also investigating helicopter safety.
Sarah Darnley, 45, from Elgin, Gary McCrossan, 59, from Inverness, Duncan Munro, 46, from Bishop Auckland, and George Allison, 57, from Winchester, lost their lives in the incident.