Malcolm Webster case: Murder appeal due in September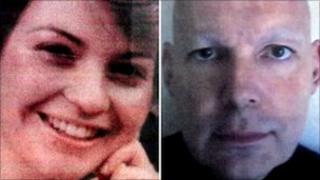 A man convicted of murdering his wife in a car crash in Aberdeenshire is set to have his appeal heard in September.
Malcolm Webster, from Surrey, was jailed for a minimum of 30 years for murdering Claire Morris in 1994.
He was also convicted of staging a similar attempt in New Zealand on his second wife.
Webster maintains his innocence, and a four-day appeal hearing has been set down to start on 24 September.
He was convicted of murdering Ms Morris, 32, who was originally from Kent, in a faked car crash before staging a similar attempt in New Zealand on a second bride.
The jury accepted he set fire to the vehicle with his unconscious wife inside it before later receiving an insurance payout.